Wormy Oh's Glitter Cereal Box Enamel Pin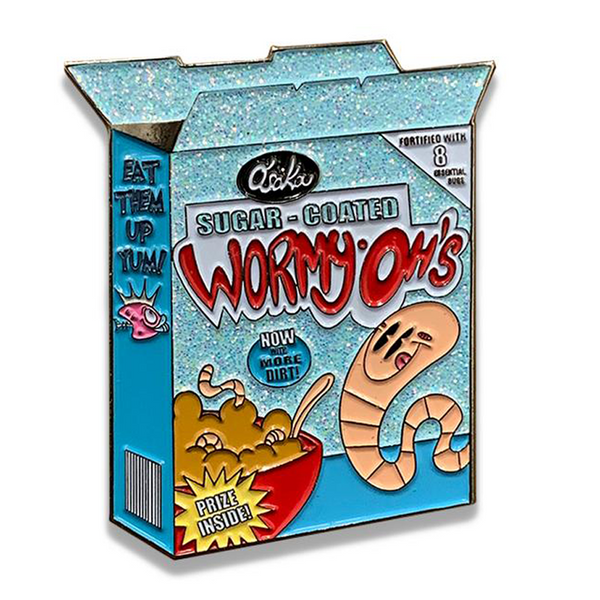 Wormy Oh's Glitter Cereal Box Enamel Pin
1.5" x 2" Glitter Embellished, 12 color enamel pin

Sugar Coated Wormy Oh's cereal! Straight from the "Fish Heads" animated music video for Osaka Popstar's punk-pop cover version of the #1 most requested song of all time on the Dr. Demento Show, as featured on the #1 charting album "Dr. Demento Covered in Punk"!

Illustrated by Sam Fout and fortified with 8 essential bugs… Eat them up Yum!