Osaka Popstar "Super Hero" 12" White Vinyl LP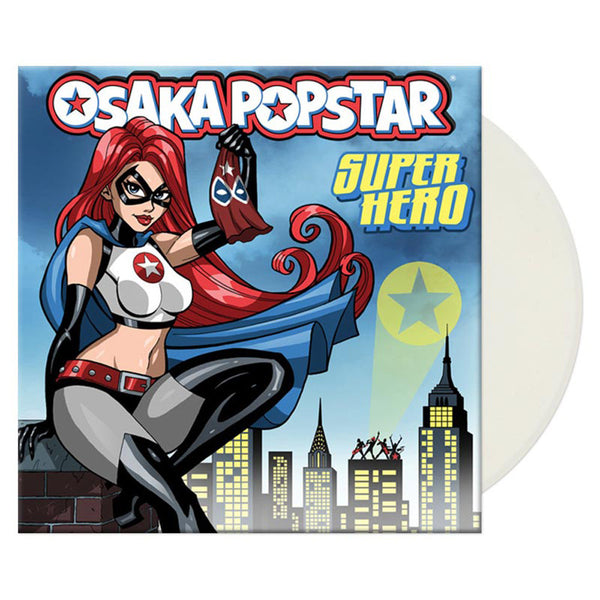 Osaka Popstar "Super Hero" 12" White Vinyl LP
All-new original material from Osaka Popstar surfaces for the first time ever in this super-sized Ltd collector's edition vinyl 12-inch debuting the single: "Super Hero"! 

Stunning front and back cover art by Josh Howard; creator/artist of the "Dead @ 17" comic book/graphic novel series. 

FREE super-power with every purchase! X-Ray Vision inside: Peel away the shrink-wrap to unleash 'X-Ray Vision'—the inner sleeve reveals a super-sexy, 2-sided variant of the femme fatale cover art! 

Includes download card inside w/ free MP3s of all tracks on the 12-inch vinyl + bonus animated music video download and more.

First pressing Ltd to 1,000 pcs on white vinyl

Includes lyrics, and for the first time in print on a physical release: "Where's the Cap'n?—Extra Crunchy Mix". Singer/Producer & longtime Misfits/Ramones collaborator, John Cafiero (aka Osaka Popstar) accompanied by members of the Misfits, Ramones, Black Flag & more (as guests in the backing band), plus sound bytes from vintage Cap'n Crunch TV commercials of the 60's & 70's blended into an 'Extra Crunchy' re-mix by DJ Product.